COMPANION / SITTER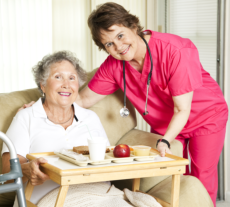 Companions play the role of companions and sitters for patients, whether they are at home or at a care facility waiting for the doctor's discharge orders. You may have grandparents or elderly parents who could use some company during retirement. If you're recovering from a recent major surgery and need someone to watch over you at the hospital, we have sitters who can be there for you. Whatever your situation may be, Companion or Sitters can definitely assist you.
Other services they can provide:
Laundry and ironing
Errands
Accompany to appointments
Medication reminders
Preparing meals
…and other related tasks
A1 Active Care offers the services of Companion / Sitters who will visit you at home during schedules that are convenient for you. Please call us at 678-230-7095 for more information.