About Us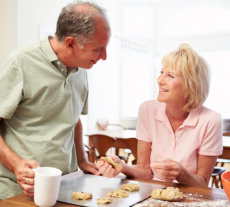 We are A1 Active Care, LLC a top-tier personal home care provider with office located in Roswell, Georgia. As our name may suggest, we are indeed active and proactive in meeting your need of having the right support and assistance at home – whether you are a senior, a disabled adult, or a chronically ill patient. We can design a care plan that allows you to stay independent, healthy, and secure at home, where your heart truly longs to be.
We have a team of highly dedicated and competent healthcare professionals who can be trusted to really put your safety and health as number one priority. Our goal here is to make your home-stay safe and permanent so you won't need to go back to hospitals or facilities. We made sure that we employ the right people who can be depended on to look after you in the best way that they can, with compassion and lessen or eliminate chances of you ever needing to be in a hospital again.
Should you need more details about our services, you may check out "Our Services" page where you can see the detailed description of each of our programs. For other concerns, you may simply call Andrew at 678-230-7095 and our customer service representative will be more than happy to assist you.